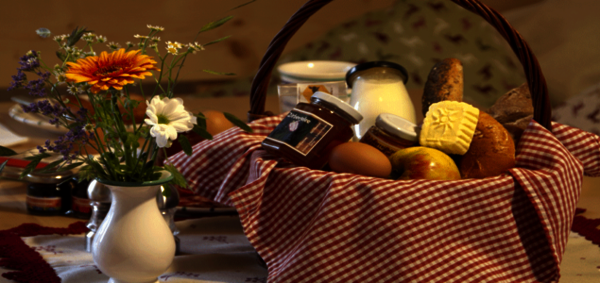 Dear guests!
In order to be able to enjoy your vacation stress-free and to be able to offer you regional delicacies from our surroundings.

Organic eggs
Homemade jam
Bread service
Sausages ... (St Galler, Wienerle, Schüblinge, Landjäger, Knabbernossi etc ...)
Homemade saltat sauce
Walser pride - cheese
Pizzas ... etc.

Our catering service "2 ER-LEI" also delivers to us every week.
Beef soup (fries, bacon dumplings)
Tomato and meat sauce
Veal goulash ... etc.